Letter from the president – Learning Forward Illinois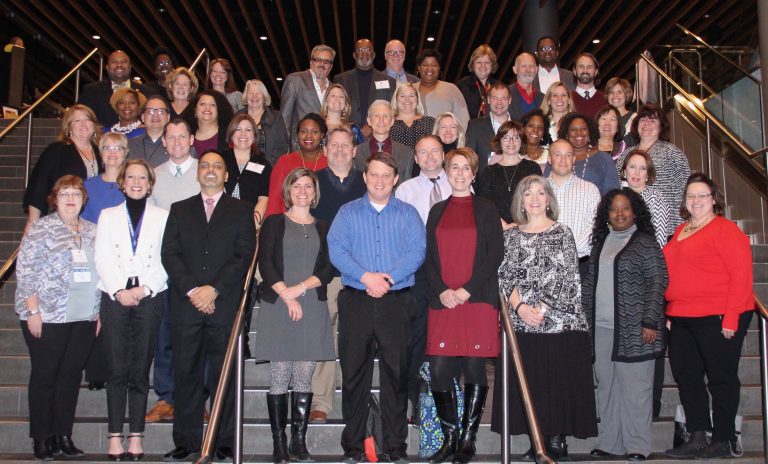 Welcome to the Learning Forward Illinois website. Our organization has a long history of providing support and guidance for the educators of Illinois.
Many changes have occurred for Learning Forward Illinois over the past few years. We are working at building our organization in line with our Strategic Plan. The five points of the Strategic Plan are very ambitious:
Goal #1:  Provide on-going, comprehensive meaningful professional learning  opportunities that improve Illinois Educators' understanding and implementation of effective Professional Learning Standards & practices
Goal #2: Advocate, increase and empower a unified statewide educator voice to support effective professional learning across Illinois that fully integrates and aligns with the Professional Learning Standards
Goal #3:  Activate Illinois educators within a community of practice that networks, develops and supports each other with effective professional learning practices
Goal #4:  Increase the Learning Forward Illinois membership to include all areas of the state and to represent at least 20% of Illinois educators.
Goal #5:  Engage and collaborate with Illinois professional education organizations to guide and support the effective use of professional learning standards and practices across learning opportunities.
Of course, we can only accomplish these goals in tandem with the educators from across Illinois. I encourage you to investigate this site to learn more about our organization. Check out our activities, see who is on the Board of Directors, and read through our Constitution. Most importantly, think about your role. Perhaps you want to become a member…perhaps you want to participate in planning…perhaps you want to have an active role in leadership of Learning Forward Illinois. Any or all of these "wants" are possible.
Our Vision
Excellent teaching and learning every day.
Our Mission
Learning Forward builds the capacity of its members, clients, partners, and staff to establish and sustain effective professional learning.